– The Linkage Systems Solution

– the Linkage Systems branded local advertising software technology – is a local advertising creation and campaign management system that meets the needs of both the brand owner and the local merchant. The brand owner retains complete control over the brand identity and the campaigns. The local merchant specifies the details of the local offer and orders the necessary fulfillment on demand – not according to some coop schedule developed months ago.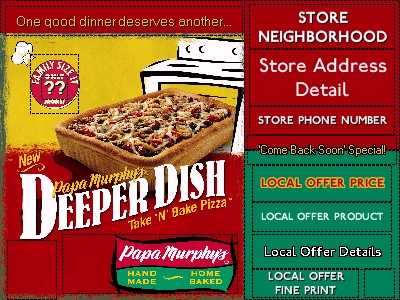 Local Advertisement – Template Preview

is affordable, easy-to-use, easy-to-deploy, and easy-to-manage. Unlike other systems specializing in variable data printing for complex workflows and specially targeted print vendors, the Linkage Systems solution is a light-weight solution that is deployed quickly and nimbly according to the precise needs of the brand owner and merchants. It integrates with and augments existing asset management and workflow systems and preserves existing investments.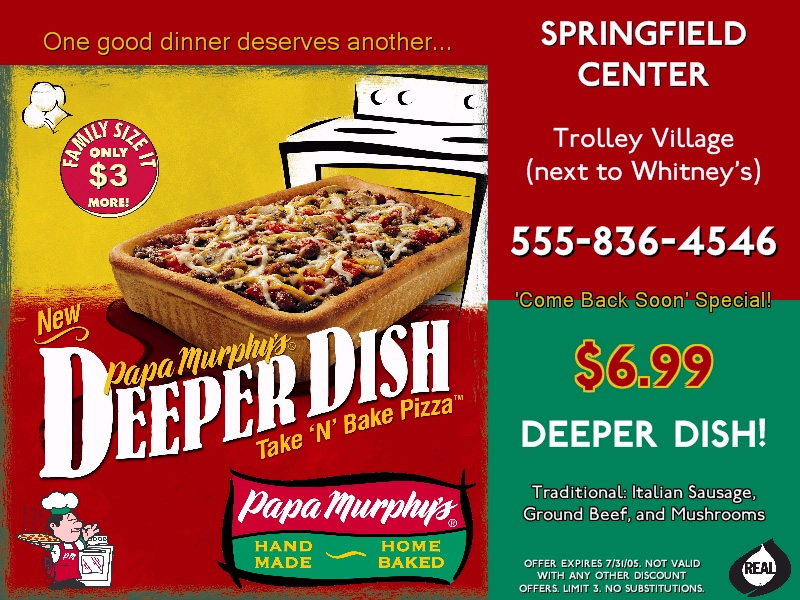 Local Advertisement – As Generated with Specific Local Offer
Click to enlarge