Try It Yourself!
By now, you've read enough about the

platform. You want to see it in action. We have a full-featured demo available online. To access it, you'll need a username and a password. Please contact us today and we'll get you started.
Once you have a user name and password, you can enter the demo here.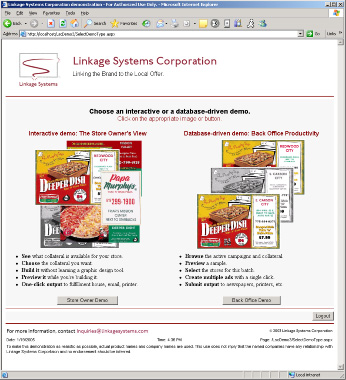 Click to go to the demo start page
Note: A 'light' demo that doesn't need a user-specific account is being developed and should be available soon. It will give you access to the most often used features of our blast platform and provide you with an opportunity to use the created advertisement. Check back for availability or contact us so we can inform you when it goes live.